Share with

#EMSEnduro

#EWSTasmania

#ShimanoEnduroTAS
8 APRIL

Registration for EWS Team Riders

Registration for all riders

9 APRIL

Registration for all riders

Official Practice

Riders Briefing

10 April

11 April

Race Day Part 2

Presentations

After Party
Click here for more information on how to enter.
Driving
Parking at the event:
Parking will be available throughout Derby. Once in Derby participants may like to ride their bikes to the start line as a gentle warm up.
The parking is available and for gold coin donation a local community group will direct you or follow the parking direction signs.
Please note Main Street Derby will be closed during event times – to be confirmed.  Planning to park is recommended outside of the road closure times. Access to the parking area will be via a diversion around to the Eastern side of Derby.
Driving from the Airport:
Derby – 1 hr 30 min / 105 km

If towing a campervan or trailer, it may be preferable to travel via Lilydale on the B81 due to some very tight corners on the Tasman Highway. This causes little to no difference in travel time (advice courtesy of Blue Derby)

Branxholm – 1 hr 25 min / 94.5 km
Winnaleah – 1 hr 40 min / 107 km
Scottsdale – 1 hr 10 min / 69 km
Bridport – 1 hr 10 min / 89 km
Weldborough – 1 hr 50 min / 123 km
St Helens – 2 hrs / 150 km
Whether you are travelling to us from nearby or inter-state, please allow extra travel time for unseen traffic or slower driving conditions due to tight corners and winding roads.
Spirit Of Tasmania 
If your looking to bring your vehicle across from the Australian mainland you can book on the Spirit of Tasmania that operates an overnight crossing from Port Melbourne.
Our Event Village is the main hub for this event. With a festival feel, you'll find exhibitor activations, team pits, food and drink stalls, merchandise, the newest gear available for purchase, great entertainment, registration, and the main stage as well as fun activities for the whole family.
Vertigo Viewing Zones
There will be 4 Viewing Zones during the weekend, that will be held by Vertigo MTB Derby. Each viewing zone is within walking distance from the Little Rivers Brewing Co. Village. You can grab a beer and listen to some tunes, while you cheer on some world class riders. The four locations will be released when the Course Map is released on Saturday 3 April 2021 .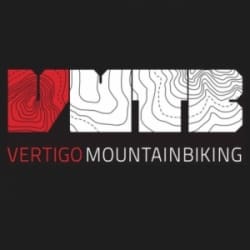 Want to help put on one of the biggest mountain biking events in Australia? Get involved by volunteering at the Shimano Enduro Tasmania 2021. Course marshals, shuttle drivers, and athlete services assistants are all essential to delivering the best possible event with some of the best riders in the world.
Volunteers will be provided with all the perks, including meals during shifts, event merchandise, and tickets to the After Party.
Register below to make it all happen.
Be part of the 2021 Enduro World Series in Derby, Tasmania. Shimano Enduro Tasmania will form Round 2 of the series and also marks the third time the Series has ventured to Australia. Elite athletes from around the world will flock to the remote island and opportunities are now open to Teams and Companies who are interested in participating in the Exhibitor Expo on event week.
There are 3 packages available at the Expo and we encourage all exhibitors to be creative with their areas to enhance the participant experience and increase their brands visibility. This may include giveaways, interactive experiences, product testing and more. Please note some restrictions may apply due to sponsorship/event agreements and offering so please contact EMS Australia about potential activation ideas.
Speak to the team at EMS Australia about how you can make your Expo area stand out from the crowd.
Event Management Solutions Australia
P: +617 3139 0397
BENEFITS
Brand visibility at an Enduro World Series event
Network and form relationships within the Mountain Biking Community
Have the best seat in the house for Round 2 of the Enduro World Series
OPERATING HOURS
The Expo will operate over three days. If you are interested in having your stall open on the Wednesday and Thursday, please contact the event team.
DATE
OPERATING HOURS
Friday April 9

(Rider Practice Day)

11:00am – 5:00pm*
Saturday April 10

(Race Day)

9:00am – 5:00pm*
Sunday April 11

(Race Day)

8:30am – 5:00pm
*Times are subject to change
In 2021 we are offering local businesses the opportunity to become a partner of the event! We want to get your name out there with your branding and links on our website and social media as well as signage at the event.
We are looking for sponsorship packages from local businesses in the form of your product to make the event run smoothly.
Event Management Solutions
The team at Event Management Solutions are happy to answer any questions you may have.
Phone +61 7 3139 0397
info@emsaustralia.net.au
For Media and Partnership enquiries contact
Ian Harwood
+61 404 326 169