RACE REPORT FROM ENDURO WORLD SEREIS
The second round of the Enduro World Series (EWS) saw Isabeau Courdurier and Martin Maes crowned the winners in Tasmania, Australia.
The tiny town of Derby in Tasmania's North East was once more transformed into one of the biggest party's of the year thanks to the EWS Shimano Enduro Tasmania. Thousands of noisy fans lined the tracks to see their idols race on Derby's iconic trails. 
Racing got underway on Saturday with just one stage, the all important Queen's Stage, the longest in the race which offered up extra points. Right from the off, Courdurier (Intense-Mavic Collective) and Maes (GT Factory Racing) stamped their authority on the competition to take the win. 
There were five big stages offered up for Sunday, and in the women's competition Courdurier's dominance was never really in doubt. Winning three of the six stages she finished the race with a comfortable 22 second lead, cementing her place at the top of the series rankings. In her very first EWS race, the USA's Jill Kintner placed second. And it was Tasmanian local and reigning Asia-Pacific Enduro Champion Rowena Fry who scooped third. 
Maes won four of the six stages, with only Kevin Miquel and Jesse Melamed (Rocky Mountain/Race Face Enduro Team) able to rob him of a clean sweep. With an 18 second lead heading into the final stage of the race, Maes cruised home to claim a second consecutive race win and cement his series lead. Florian Nicolai (Canyon Factory Racing) bettered his third place finish in Rotorua last weekend by claiming the second step of the podium this time around and Australian Connor Fearon (Kona Factory Team) scored his first EWS podium on home soil in third. 
In the U21 Men Antoine Vidal (Commencal Vallnord Enduro Racing Team) was untouchable, forcing Australia's Romy Kyle and Canada's Kasper Woolley to settle for second and third respectively. There was a strong Aussie showing in the U21 Won, with Fenella Harris picking up first and Laura Craft in second place. 
Reigning Masters Champion Karim Amour (Miranda Racing Team) had a strong start to his race, but ultimately had to settle for second with fellow Frenchman Lionel Sequera securing the win. Australia's Jeffrey Beeston came third. In the Master's Women Michelle Gane proved too strong for Mary Mcconneloug. 
In the team competition Gt Factory Racing were named Team of the Day, and also lead the rankings. 
The series returns on the weekend of May 14th for the EWS Powered by Freeride Madeira on the beautiful island of Madeira, Portugal.

About Tasmania
The Shimano Enduro Tasmania is supported by the Tasmanian Government through Events Tasmania. Tasmania or 'Tassie' as the locals call it, offers the ultimate visitor experience. The compact island is easy to get around and has the cleanest air in the world, stunning food and beverage, a booming craft beer scene,  award winning single-malt, and awesome mountain biking.
Derby is home to Tasmania's newest and greatest mountain bike tracks – 80kms of MTB specific single-track, plus, hand-built trail to challenge the EWS riders. There's days' worth of riding here; a 'must ride' is the Blue-Tier Track. If you explore further afield there's even more trails to be found.
Off the MTB there's plenty to do. Within 90 minutes' drive of Derby, it's possible to grab a deep-sea game fishing charter, surf an east-coast break or catch a brown trout in the wild fishery. On the coast of Bass Strait sits some of Australia's best golf.  Tasmania is a place where you can hear stories of convicts at world heritage convict sites; meet the wildlife; cruise past soaring sea cliffs; and retire to a paddock-to-plate dinner.
Hobart Shredding
If you're heading to Hobart prior to Derby there are plenty of trails to help you get rid of the jetlag, or just roll the legs out after a long flight.
There are two main trail networks, the Meehan MTB Park on the Eastern Shore approximately 10 minutes from Hobart International Airport and the North South/Tolosa MTB Park 30mins from Hobart CBD. We also suggest checking out Maydena Bike Park, which is North West of Hobart, approximately 1.5hours from the Hobart international airport.
Click HERE for more information
Spirit of Tasmania
It is with pleasure we confirm arrangements for Enduro World Series 2019 to travel aboard Spirit of Tasmania.
All details regarding this event including how to book are listed below:-
Exclusive Member's Page is: https://spiritoftasmania.com.au/offers/enduro-world-series-2019
When booking/amending via this page, members will have access to the best available fares on their chosen sailing dates.
All passenger, accommodation and vehicle space is subject to availability at time of booking/amending.
Please keep in mind our fares do fluctuate and are subject to change until payment has been made and a booking number and e-ticket provided.
Alternatively availability and bookings can be requested via our Customer Contact Centre on 132010.
Please note booking and amendment fees do apply to non-internet bookings.
Bookings for this event are valid for travel between 01/03/2019 to the 30/04/2019
Limited car/passenger space have been protected for:
Depart Melbourne on 28-29 March 2019 inclusive –
Depart Devonport on 01-03 April 2019 inclusive
Protected space for vehicles is based on vehicles over 2.1m in height.
 Protected space for accommodation is based on Twin/ 3 Berth or 4 Berth  Porthole cabins – alternative accommodation styles & vehicle dimensions will be subject to availability at time of booking.
 Protected space will be held until cob 15/01/2019 or until sold out.  However protected space may be reviewed prior to this date and adjusted  to match member interest and bookings to-date.
When booking via the Exclusive Members Page, the following fare types will be offered (subject to availability):-
Enduro World Series 2019 (Spirit)
Enduro World Series 2019 (Flexi)
If the name of your event is not included in the fare type name, this indicates you may have left the Exclusive Members Page booking platform and may need to re-check before proceeding.
Thank you for the opportunity to include Spirit of Tasmania as part of your Event.
SHIMANO ENDURO TASMANIA 25 March – 2 April 2019
EWS80 – Race order 12h00=15h30 
Stage 2
Stage 3
Stage 4
Stage 5
Stage 1
EWS/EWS100 
Queen Stage 1 – Saturday afternoon 15h30-18h30
Sunday 31 March – EWS/EWS100
Stage 2
Stage 3
Stage 4
Stage 5
Stage 6
Be part of the 2019 Enduro World Series in Derby, Tasmania. Shimano Enduro Tasmania will form Round 2 of the series and also marks the second time the Series has ventured to Australia. Elite athletes from around the world will flock to the remote island and opportunities are now open to Teams and Companies who are interested in participating in the Exhibitor Expo on event week.
There are 3 packages available at the Expo and we encourage all exhibitors to be creative with their areas to enhance the participant experience and increase their brands visibility. This may include giveaways, interactive experiences, product testing and more. Please note some restrictions may apply due to sponsorship/event agreements and offering so please contact EMS Australia about potential activation ideas.
Speak to the team at EMS Australia about how you can make your Expo area stand out from the crowd.
Event Management Solutions Australia
P: +617 3139 0397
BENEFITS
Brand visibility at an Enduro World Series event
Network and form relationships within the Mountain Biking Community
Have the best seat in the house for Round 2 of the Enduro World Series
OPERATING HOURS
The Expo will operate over three days. If you are interested in having your stall open on the Wednesday and Thursday, please contact the event team.
DATE
OPERATING HOURS
Friday March 29

(Rider Practice Day)

11:00am – 5:00pm*
Saturday March 30

(Race Day)

9:00am – 5:00pm*
Sunday March 31

(Race Day)

8:30am – 5:00pm
*Times are subject to change
Package 1
PACKAGE 1 – SPACE ONLY
If you already have a branded marquee you can choose a 'Space Only' option at the Expo. This is exactly what it sounds like, we'll provide the location and you do the rest. Alternatively, if there are a few pieces your missing (e.g. tables, flooring, signage etc.) these can be added for an additional cost.
Inclusions:
*Marquees must be installed with sufficient weights (not provided).
Package 2
PACKAGE 2 – STANDARD
Don't want the hassle of bringing your own marquee but don't need all the bells and whistles? Then the standard Package may be better suited. We'll provide the marquee with basic fixtures and you can customise it to your preferences.
Inclusions:
Marquee with walls
Trestle table
2 Chairs
10amp power connection
Package 3
PACKAGE 3 – PREMIUM
If you are after a professional expo/team space with more comfort than the Premium Package will be your go to. You will be provided with a professional built marquee that includes flooring, signage and reserved parking. We can also work with you on any additional extras you want to help make your space stand out from the crowd.
Inclusions:
Marquee with walls
Branded sign at the front of your marquee
Flooring
Trestle table
Table cloth
2 Chairs
Lighting
10amp power connection
PRICING
| | | | |
| --- | --- | --- | --- |
| | SPACE ONLY | STANDARD | PREMIUM |
| 3X3m | $550 | $1100 | $1400 |
| 6X3m | $880 | $1650 | $2000 |
| 6X6m | $1320 | $2200 | $2700 |
| CUSTOM | Contact for Quote | Contact for Quote | Contact for Quote |
Driving
Parking at the event:
Parking will be available throughout Derby. Once in Derby participants may like to ride their bikes to the start line as a gentle warm up.
The parking is available and for gold coin donation a local community group will direct you or follow the parking direction signs.
Please note Main Street Derby will be closed during event times – to be confirmed.  Planning to park is recommended outside of the road closure times. Access to the parking area will be via a diversion around to the Eastern side of Derby.
Driving from the Airport:
Derby – 1 hr 30 min / 105 km

If towing a campervan or trailer, it may be preferable to travel via Lilydale on the B81 due to some very tight corners on the Tasman Highway. This causes little to no difference in travel time (advice courtesy of Blue Derby)

Branxholm – 1 hr 25 min / 94.5 km
Winnaleah – 1 hr 40 min / 107 km
Scottsdale – 1 hr 10 min / 69 km
Bridport – 1 hr 10 min / 89 km
Weldborough – 1 hr 50 min / 123 km
St Helens – 2 hrs / 150 km
Whether you are travelling to us from nearby or inter-state, please allow extra travel time for unseen traffic or slower driving conditions due to tight corners and winding roads.
Spirit Of Tasmania 
If your looking to bring your vehicle across from the Australian mainland you can book on the Spirit of Tasmania that operates an overnight crossing from Port Melbourne.  You can book on https://www.spiritoftasmania.com.au/offers/enduro-world-series-2019
Hire Cars
Budget Tasmania has a huge range of Cars, Utilities and buses available for hire.  Get yours at www.budget.com.au as they understand the needs of travelling with bikes so book early. Use coupon code MPNZ016 when booking your vehicle and receive $30 off at selected Tasmanian locations. T&C's apply.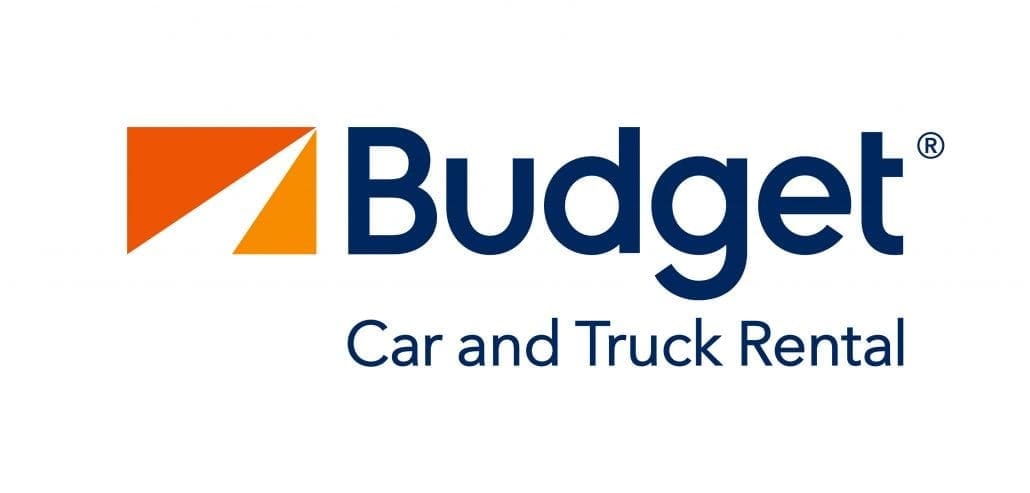 Flying
Launceston Airport is the closest airport to Derby. You will find frequent flights to Tasmania on most Australian airlines such as Qantas, Jetstar and Virgin Australia.
Launceston Airport – 1 hr 30 min / 105 km drive to Derby
Hobart Airport – 3 hrs 35 min / 279 km drive to Derby
Devonport Airport – 2 hrs 28 min / 192 km to Derby
budget.com.au has a huge range of hire cars including many that are already fitted with bike racks and utes with tailgate pads to make sure your bike arrives safe and sound.
Shuttle Transfers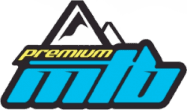 Gary from Premium MTB Transfers provides a chauffeur driven private hire transportation resource servicing the Tasmanian Mountain Bike Industry.   It's a safe, clean, reliable and modern cost effective transport option for both local, interstate and international visitors  that compliments the existing accommodation and mountain bike tourism businesses in Tasmania.
A service for riders by riders,  all bikes and luggage are transported internally within the clean, waterproof and secure vehicle or luggage trailer, unless complete built bikes are being carried.  They will ride securely on a purpose built bike carry rack which is designed for quick loading and unloading and prevents any damage from bikes rubbing on or touching each other.
A relaxed flexible service… Need to stop for groceries and supplies on the way? … No problem
On time Airport and Accommodation Transfers
MTB Park Transport Service between Launceston, Derby and Maydena/Hobart
Accommodation
Whilst Derby may not be a large town, it is situated in a great area with a BIG heart.  Participants and spectators will be able to find a range of accommodation options from camping right through to 4 star all within 40 minutes' drive of the event village.
Please check out the Blue Derby website for all your accommodation options and information on the region.
Local visitor centres can also assist with your accommodation bookings:
Launceston Travel and Information Centre: travelcentre@launceston.tas.gov.au
St Helens Visitor and Information Centre: sthelensvic@bodc.tas.gov.au
Surrounding towns/attractions nearby which are only a short drive from Derby:
Derby to:
Branxholm – 5 min / 7 km
Winnaleah – 8 min / 8.5 km
Scottsdale – 20 min / 32.5 km
Bridport – 40 min / 54 km – Large amount of houses and self contained apartments
Weldborough – 20 min / 22 km
St Helens – 1 hr / 66 km
Launceston – 1 hr 30 min / 105 km
Devonport Airport/Harbour – 2 hrs 28 min / 192 kms
Hobart International Airport – 3 hrs 35 min / 279 km

Vertigo Viewing Zones
There will be 4 Viewing Zones during the weekend, that will be held by Vertigo MTB Derby. Each viewing zone is within walking distance from the Little Rivers Brewing Co. Village. You can grab a beer and listen to some tunes, while you cheer on some world class riders. The four locations will be released when the Course Map is released on Monday 25 March, 2019.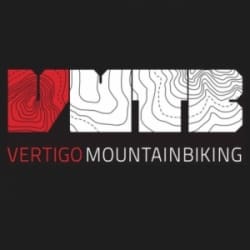 Camping
This year there will be no designated camping area for the event. The Derby Camp ground will be open however you cannot book for a spot and it will be on a first in basis. You may be able to camp on the Crickets Fields up from the Little Rivers Village (across from Mutual Road) however only basic necessity (toilets & bins) will be available.
What is the Little Rivers Brewing Co. Village?
The Little Rivers Brewing Co. Village is the central hub for the event. This is where you will find Exhibitor activation's, team pits, food stalls, the main stage and event merchandise.
What's Happening in the Little Rivers Brewing Co. Village?
In addition to the array of exhibitors, there will be nightly entertainment and a true Tassie afterparty on the Sunday night.
Don't forget to buy a ticket to the Shimano XTR'ivia night on Thursday. Don't miss out and buy your ticket now!
A full event schedule details will be available soon… Don't forget to follow us on Facebook and Instagram (@EMSEnduro) to stay up to date with announcements.
Where is the Little Rivers Brewing Co. Village?
The Village will be located at 99 Main Street (opposite the Trail Head).
Do you have to have a ticket to enter the Little Rivers Brewing Co. Village?
No, entry to the Village is FREE*. Whether you're a Participant, Spectator or just passing through Derby you are welcome to come and enjoy all that Shimano Enduro Tasmania has to offer.
After Party
What better way to cap off a great weekend of racing than with live music and a few drinks in the Village. The Party will kick off after Podium presentations at the main stage.
When: Sunday March 31
Where: The Little Rivers Brewing Co. Village
Entertainment: Great local bands and entertainment
Physiotherapy
Ben Davies (onsite) East Coast Physio – 0498 758 360
Ben Davies will be available at the Little Rivers Brewing Village, he will be available on call after operating hours at the Village.
Operating times:
Friday 29 March – 1pm – 5pm
Saturday 30 March – 8am – 5pm
Sunday 31 March – 8am – 12pm
Also available on call
Nev Austin-Mantell (bookings)  The Wizard's Physio Clinic – 0455 554 230
Nev, is based in Scottsdale and you will need to call him to make a booking.
Here is your chance to get up and close with some of the best riders in the World.  Course marshals, shuttle drivers and athlete services assistants will all have the opportunity to help deliver another memorable Enduro World Series event in Australia.
Volunteers will be provided with meals during their shift, event merchandise and tickets to the event after party.  Register your interest now to help make the Shimano Enduro Tasmania happen.
Event Management Solutions
The team at Event Management Solutions are happy to answer any questions you may have.
Phone +61 7 3139 0397
info@emsaustralia.net.au
For Media and Partnership enquiries contact
Ian Harwood
+61 404 326 169
ian@emsaustralia.net.au